Alcoholism is a self-diagnosis, and it is not a prerequisite for sobriety. I own my alcoholic label because doing so totally disarms the stigma associated with alcoholism. By proudly introducing myself as an alcoholic in recovery, I transform a shame filled predilection into a demon conquered, and people gravitate toward those among us who have conquered our demons.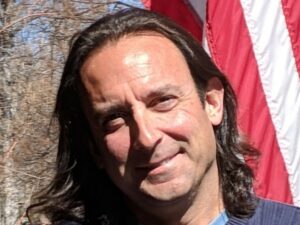 If you are unsure about your alcoholic diagnosis, that's OK, too. There really are only two questions you need to ask yourself when considering removing alcohol from your life: Do you think about alcohol when you are not drinking – either anticipation of the next drink or regret from the last drink? -and- Is alcohol causing problems in your life (small problems or large problems)? If you answer, "yes," to those two questions, your relationship with alcohol is far likelier to get worse than it is to ever get better.
Alcoholism is a progressive disease. You don't have to get to your bottom before you stop digging.
SHOUT Sobriety is a program designed to help people who want to stop drinking to navigate the very treacherous waters of early sobriety and develop techniques and skills for a recovered life. The first step in the SHOUT Sobriety program is to read our ebook, Guide to Early Sobriety. You can download it for free now and read it whether you enroll in SHOUT Sobriety or not.
If the Guide to Early Sobriety resonates for you – good news! SHOUT Sobriety is likely a great fit for you. If not, don't worry. While SHOUT Sobriety might not be the program for you, please don't stop looking. From traditional methods of recovery like Alcoholics Anonymous and inpatient rehab, to other innovative new approaches that are just one Google search away, there is a method of recovery that will work for you. Just don't give up!
SHOUT Sobriety incorporates all the things I did in early sobriety to get over the daunting hump to permanent recovery. The program is designed specifically for high-functioning alcoholics because it addresses the shame from the stigma associated with alcoholism from the perspective of a drinker who has kept the severity of the predicament largely a secret.
Each week, through video calls, emails and an online curriculum, we cover important topics and strategies to help you overcome addiction and live a life free from the pain of alcoholism. We read about it. We write about it. We talk about it. And we add vital tools to your sobriety toolbox along the way. SHOUT Sobriety is all about connection to others, and a science-based approach to recovery.
SHOUT Sobriety Survives on Donations
Sobriety shouldn't be viewed as a financial investment. While similar programs are offered for $800 – $1,000 or more, we rely on donations from people who believe in SHOUT Sobriety to make the program possible. We ask for participants in the program to make a $30 per month recurring donation. Anytime you lose faith in our mission to help people find freedom from addiction, you can cancel your recurring donations, no questions asked. When you think about the money previously spent on booze each month, sobriety is hundreds of dollars a month cheaper than drinking. A $30 monthly donation is really a huge bargain.
To enroll in this innovative new recovery process, or to ask questions about our program, please provide your email address. We're all in this together, and we look forward to working with you!