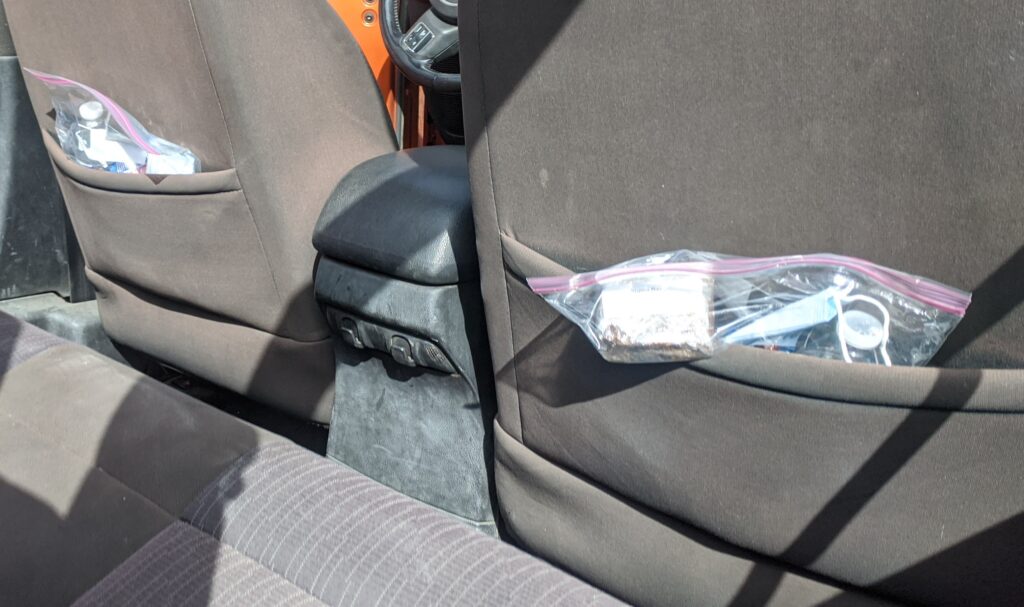 I bumped into a neighbor on a walk a few days ago. She is a good friend and supportive community member. She told me she had been meaning to contact me about our Neighborlies (emergency relief food bags). She wants to participate in our distribution of food to our homeless neighbors here in Denver.
She suggested that maybe I should just tell her what's in our Neighborlies, and she could buy the ingredients and assemble her own to give away. And that's when it hit me – a big old cartoon lightbulb went on over my head.
How had I never considered it before?!?!
My dear friend and neighbor wants to help, but she doesn't want to take food from me when she has the means to provide the food herself. She would feel guilty picking up Neighborlies from my front porch and helping us distribute them because she can afford to build her own food to donate. I am 100% convinced she is not alone. After my interaction with this loving friend, I am certain there are lots of people on our email list who would be guilt-ridden to take food from us, even when they would just be giving to those in need.
So for her and many others, Neighborlies sit stuck among the many good ideas that never rise to the top of the to-do list and get attention.
And our hungry neighbors suffer.
Here's the thing. Sheri and I have lived in this town for a couple decades now. We have made so many good friends, and a ton of them are on our email list. They think of the Stigma emails they receive as notes from friends. In many ways, that is heartwarming. But in other ways, it slows the mission.
Your friends, Sheri and Matt, are not buying the ingredients that go in our Neighborlies. The officially registered 501(c)(3) nonprofit we manage, named Stigma, procures ingredients as a business expense. We receive generous donation and grant funding, and put that money to good use in our community. We are fighting to crush the stigmas associated with addiction, hunger and homelessness with a dozen or so programs, and the Neighborlies are just one of them. It is our job to raise money and to spend money to further that mission.
If you come get Neighborlies from us, put them in your car, and hand them out at intersections to neighbors in need, you aren't taking food purchased by my wife and me. You are helping us crush that stigma.
And it is a life-changing experience…
…for the Stigma Fighters who distribute the food even more so than the recipients. When you pull up to a stoplight where someone is carrying a sign and asking for help, you no longer have to avoid eye contact and argue with yourself about not giving money that could be used to buy booze or other drugs. You can hand them a one-gallon Ziplock bag of high-protein food, and feel great about the interaction.
Make eye contact, feel the genuine appreciation, and wish your neighbor the best in their struggle to survive.
It's a really good feeling. I always have a couple of Neighborlies in my car whenever I leave the house. I keep them in the otherwise useless pockets in the back of the front seats. I can reach the Neighborlies while driving. It could not possibly be easier. And when I return home, and I have to reload those seat pockets, it feels really good.
So please, come get 20 neighborlies from us this week. Email matt@theStigma.org, and tell me when you can pick them up on the southeast side of Denver, near the intersection of Alameda and University. I'll reply back with details. We need our friends to help us make this another successful Stigma program.
When you start to connect, even briefly, with our hungry and homeless neighbors, the stigma can't survive the interaction. Please join the fight today!