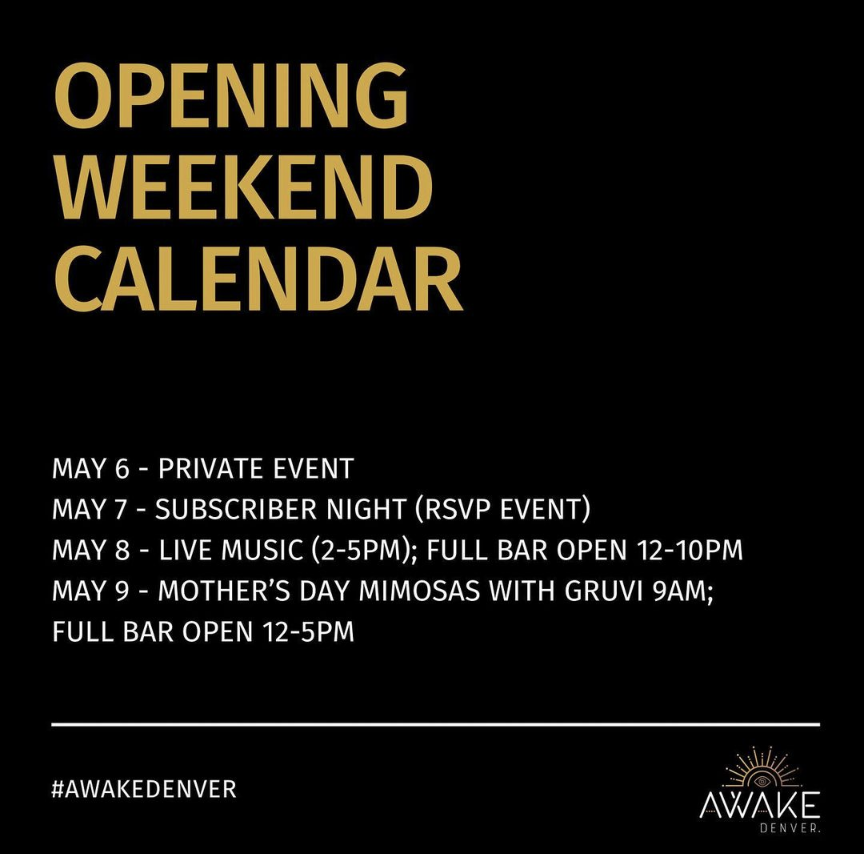 We are all about crushing the stigmas that keep people locked into living life below their potentials because of societal norms, and cultural ignorance and pressure. We don't have to have an addiction to have alcohol put unnecessary limitations on our lives. If you want more from your time on this planet, this opening weekend might just be for you.
Have you heard of the "soberevolution?" More and more people are waking up to the negative impact of drinking a poison for celebration, mourning and stress relief. And the movement is taking a giant leap forward this week here in Denver. Awake is opening for delicious, alcohol-free evenings.
Awake is a coffee shop by day, and sober bar by night, founded by our friends Christy and Billy Wynne (listen to Christy on Stigma's Untoxicated Podcast). They are located in Denver's Jefferson Park neighborhood at 2240 North Clayton, 80211. They have a wide variety of AF beers, wines and spirits, so we can socialize like adults without regrets.
The "soberevolution" is a trend with legs not to be ignored. We are proud to partner with Awake to help usher in an overdue cultural change. Please join us for opening weekend at Awake! (See the calendar of events in the picture above.)
#soberevolution