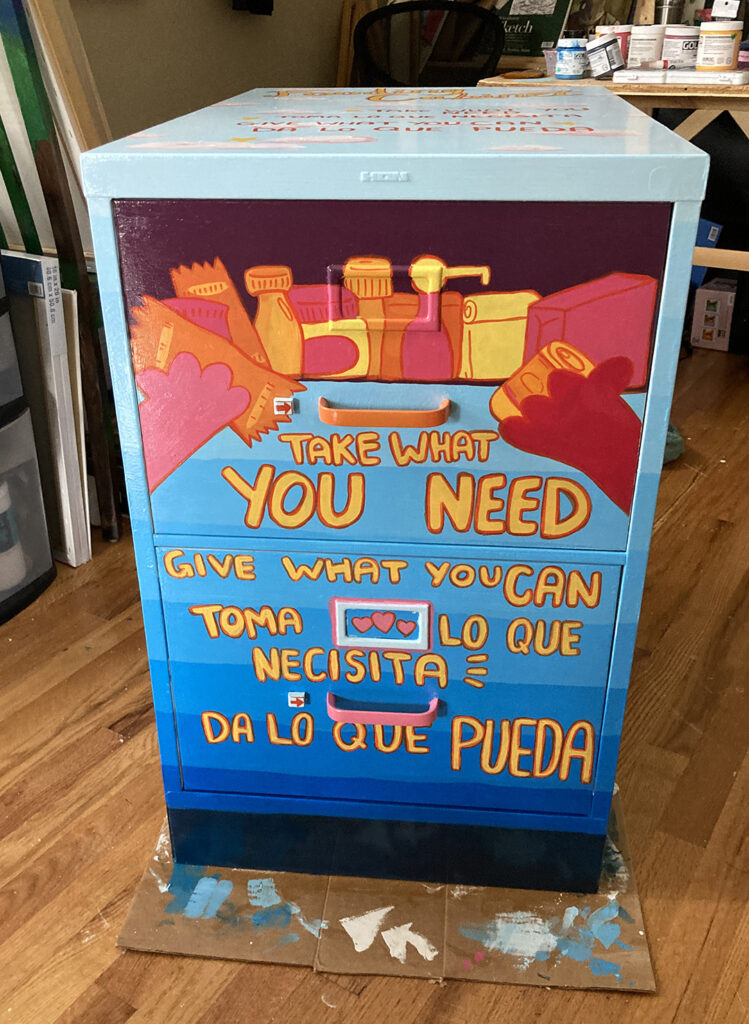 Our fooding cabinet project to deliver our Neighborlies (emergency relief food bags) to our community is really taking off. We have five Fooding Cabinets deployed with plans to install several more this summer.
To make this project work, we need a volunteer to keep an eye on each cabinet – keeping it clean and stocked with Neighborlies (supplied by Stigma). But before we can get to the work of the volunteer, we need the raw materials – gently used two-drawer filing cabinets for our artist to paint.
Do you have a two-drawer filing cabinet you can donate?
Maybe you'll come across one in a thrift store. Maybe you've got one in the basement filled with tax returns from the 1970s. Maybe you have an empty two-drawer filing cabinet you shuffle around you basement in case you need it someday.
Well, your friends at Stigma need it now. We can do more good and feed more people if only we have some more units to turn into Fooding Cabinets.
Can you please help? Please email us, and we'll give you instructions to drop off your donated cabinet.