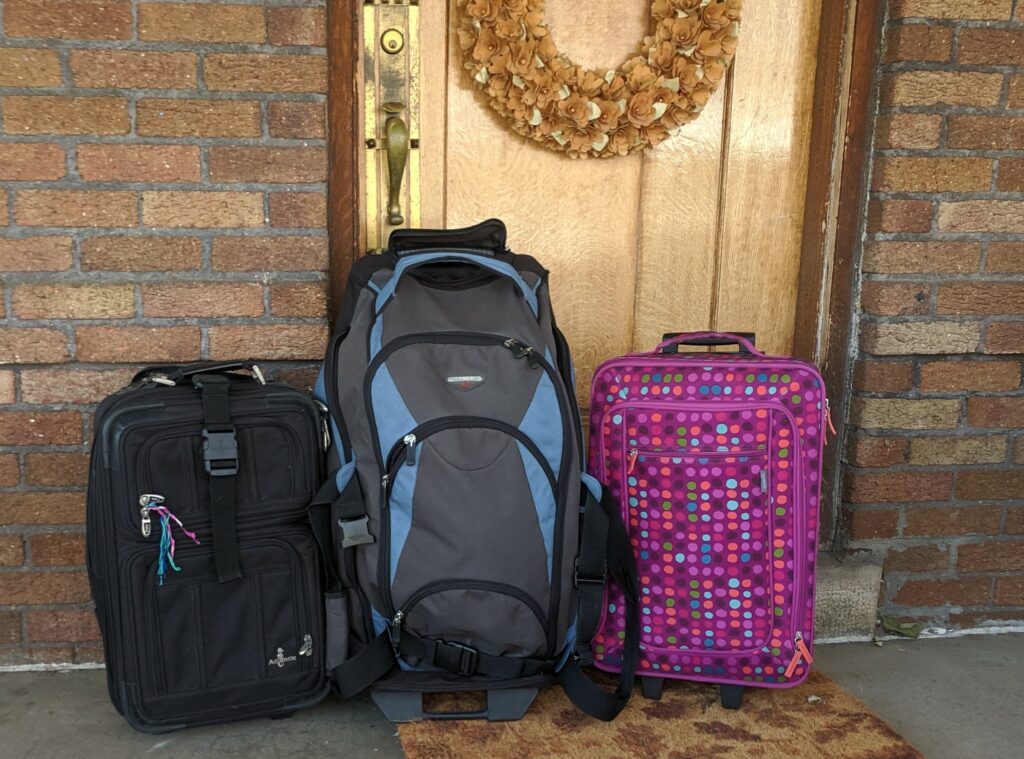 Despite your best efforts and intentions, does the commercial side of Christmas overwhelm what it is really all about year after year? Are you worried that your kids are too focused on what they will get for Christmas, and they don't have a passion for giving? For years, Sheri and I relied on increased bakery sales at Christmastime to make our business successful for the year. It nearly ruined Christmas for us. We didn't make enough time to show our kids what Christmas is supposed to be all about. But we found the solution, and we want to share it with you.
For the third consecutive year, we will be in Civic Center Park in the heart of downtown Denver on Christmas morning giving rolling suitcases and backpacks to our city's homeless population. The suitcases and backpacks are essential to their survival in the cold winter months. Our homeless neighbors use the rolling suitcases and backpacks to hold all of their possessions as they try to survive winter on the streets, the look of relief on their faces when we have what they need on Christmas morning is heart-warming.
We've found ways to get our kids invested in giving to those in need at Christmas, and we want to share what they do with you.
At this time each year, our kids hit the neighborhood with flyers about our Christmas in the Park mission. They tape the flyers to our neighbors' front doors. The flyers explain who we are and what we are doing, and give our neighbors a pick-up time and date. Our neighbors leave new and gently used rolling suitcases and backpacks on their front porches on the designated day, and we send our kids back out into the hood to collect the donations.
You might be surprised how many people have old, no longer used rolling suitcases collecting dust in their basements. We get a dozen or so donated each block it seems, and our neighbors are eager to support our kids. The fact that we aren't asking for money, but rather, we are asking for something that is taking up space, makes the donations a no brainer.
We invite you and your family to join the cause. Please send your kiddos out into the neighborhood to help your friends and neighbors give this Christmas season. Even if you don't have kids, it only takes a nice winter walk of two or three blocks with a roll of tape and some printed flyers to really make a difference.
We've put together a .pdf document with instructions and flyers you can print and distribute yourself. You'd be hard pressed to find a project this easy that makes such an impact. And it turns Christmas back into what it is supposed to be all about – loving on our neighbors, selflessly. We hope you'll download the flyers and instructions, and challenge your kids to see how many rolling suitcases and backpacks they can collect!
It really is fun to bring our neighborhood together to help our neighbors without homes each Christmas. If you have any questions or feedback, please don't hesitate to contact us! Make this the merriest of Christmases!