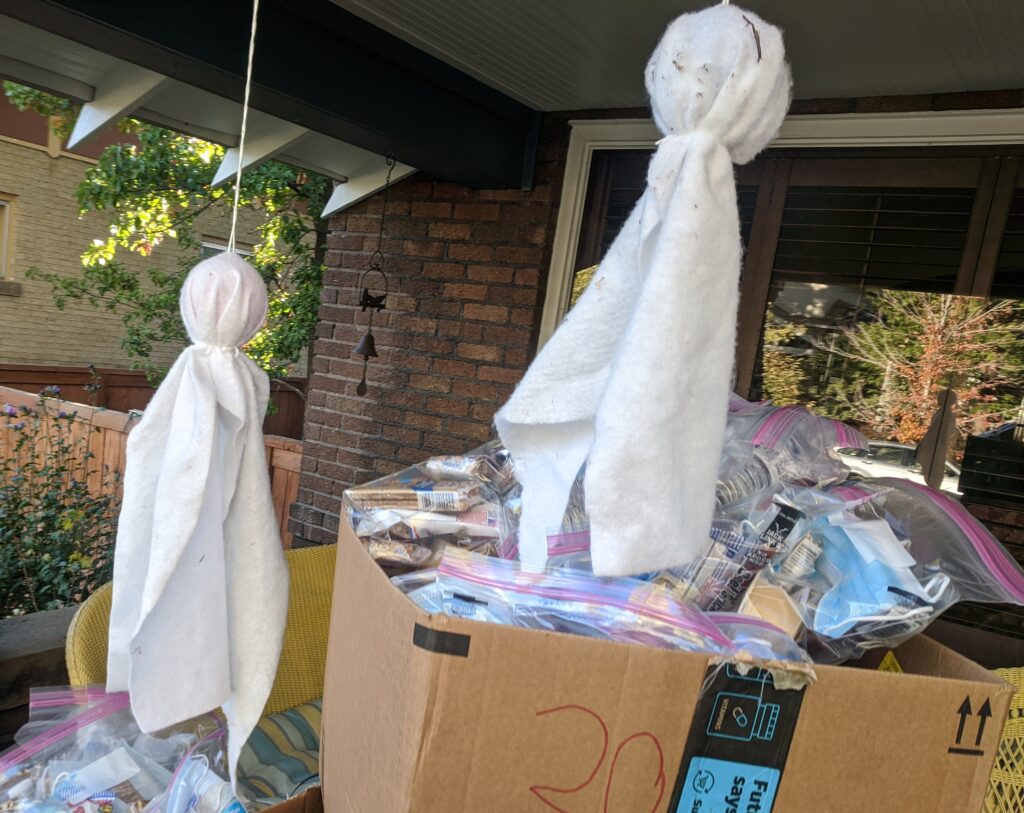 Earlier this week, we delivered our first shipment of 160 Neighborlies to the Denver Public School's Homeless Education Network. These emergency relief food bags have already made it into the hands, and mouths, of food insecure kiddos supported by the program. Thank you to all of you who have donated to our annual Stigmattack fundraiser to help make this happen.
Last Day of Donation Match Grant Funding
Today is the final day you can contribute to Stigmattack and have your donation make double the impact. Donations received through the end of the day today will be matched by grant funding. Every dollar you donate will buy two dollars worth of food. If you donate $100, you will buy $200 worth of Neighborlies for DPS students experiencing homelessness. The dollar match grant funding ends today, so a donation today will have the maximum possible impact.
We are hoping to deliver 1,000 Neighborlies to DPS this month as the kids return to in-person learning. We are off to a good start, but we have a long way to go. Any amount helps, and today is the best day to make your donation. Thank you in advance!