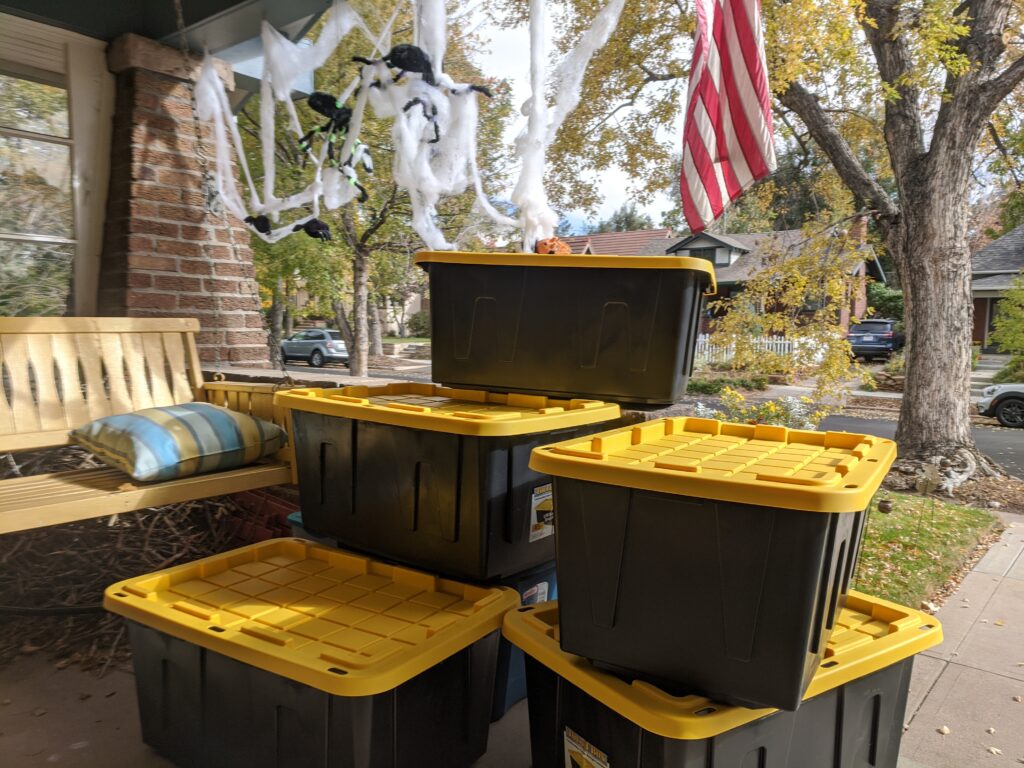 We have delivered just over 500 Neighborlies (emergency relief food bags) to the Denver Public School's Homeless Education Network so far. That is just over halfway to our goal of getting food into the hands and mouths of 1,000 homeless and food-insecure students.
Thank you! Your donations to our annual Stigmattack fundraiser totalled $1,550. Because you donated during our grant-match donation period, your dollars were doubled, and your generosity raised $3,100 for homeless students. That is enough to purchase 620 Neighborlies for DPS. We are making progress, but we aren't there yet. If you want to make a fully tax-deductible donation to our efforts, please click the link below.
Pick Up Your Neighborlies
Can you help us distribute more Neighborlies in the community? As we all know, homeless DPS students aren't the only ones suffering. Will you help us get food to our homeless neighbors? It is easy! All you have to do is:
Send us an email (matt@theStigma.org) to let us know how many Neighborlies you would like to pick up on the southeast side of Denver near Alameda and University.
Tell us when to expect you. You can give us a window of a few hours on a specific day, and we'll have your Neighborlies ready for you (we'll send you detailed pickup instructions).
Keep the Neighborlies in your car ready to give to neighbors in need at Denver intersections.
That's it! Thanks to so many of you who have helped us with this program so far. We are eager to get more food out into the community, and we know you are eager to help us do just that.
Thanks to our community of stigma fighters. You are having an impact!