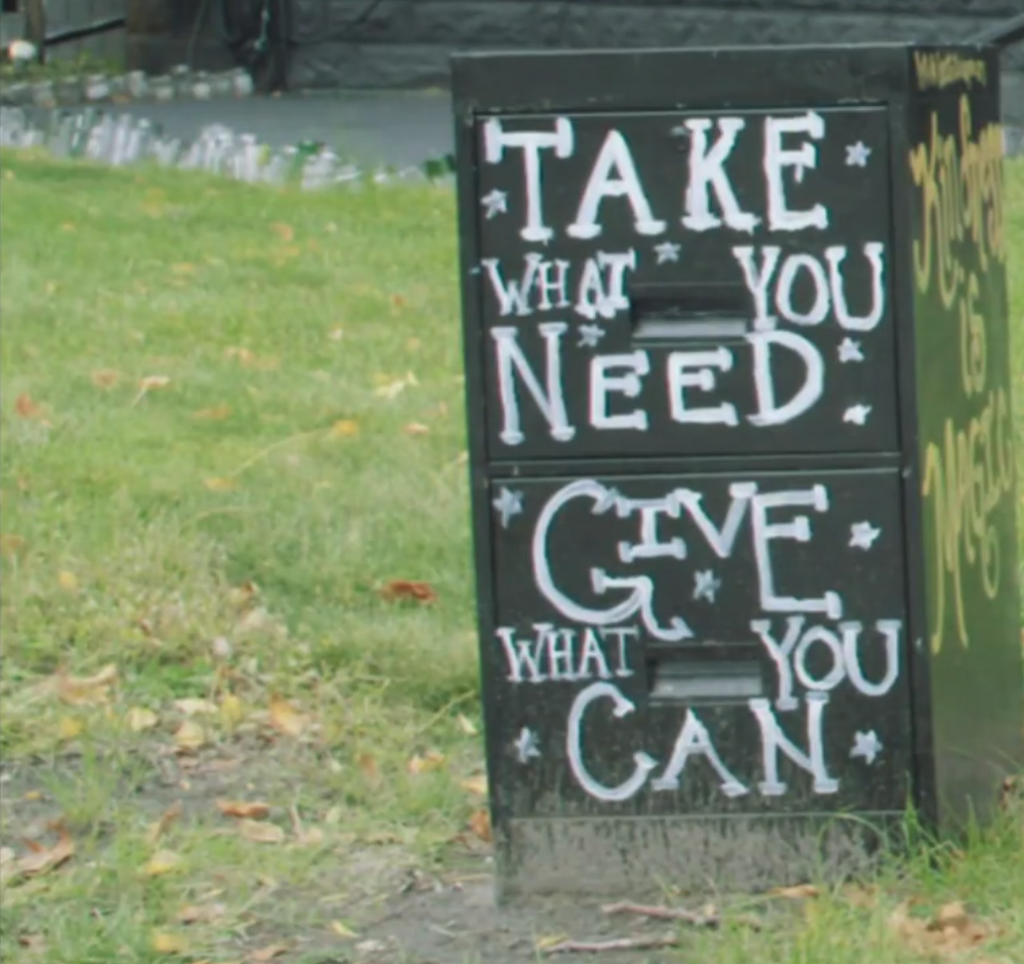 The election is over, but that means the work is just starting. There are a lot of hurting people. Let's get to work!
Can you help with our Fooding Cabinets? The concept is much like the, "Little Free Libraries," you see around town. People can take the food they need, and leave food for others as they are able. Small, two-drawer filing cabinets are used to house the food. The filing cabinets become Fooding Cabinets! It is a simple and creative idea, and Stigma Fighter, Sarah, wants to bring it to Denver. We want to support her efforts by stocking the Fooding Cabinets with Neighborlies to get this project successfully launched.
We encourage our Stigma Fighters to get involved and take some ownership in this project. Here are the four ways you can help:
Do you have a small, two drawer filing cabinet you can donate? Please see the picture above to get a clear understanding of what we are looking for.
Do you know a good location where food insecurity is a real issue, and a Fooding Cabinet would make sense? Do you know a business owner who would welcome one on his or her property? Can you make contact for us and introduce the idea?
Can you help decorate Fooding Cabinets or deliver Neighborlies to keep them stocked?
Can you take "ownership" of one of the Fooding Cabinets – restocking it when needed and keeping it clean (think of the adopt a highway program)? This is the ultimate way to get and stay involved with a solution in our community!
The Fooding Cabinets give you, our Denver neighbors, the ability to "own" part of the solution. You aren't just writing a check. Your impact doesn't have to end after a single volunteer shift of a few hours on one specific day. You can take over the care of one of the Fooding Cabinets, and nurture it to full potential. We will provide the Neighborlies, so you don't have a long-term financial commitment. You just have to love the idea, and have a few minutes a week to make your Fooding Cabinet thrive.
What do you say? Can we count on you? Please send me an email at matt@theStigma.org and let us know how you can help.
The waiting is over, and now is the time for action. It is getting colder, and our neighbors need us. Let's transform hope for the future into action today. We look forward to hearing from you about how you want to participate in our Fooding Cabinets!