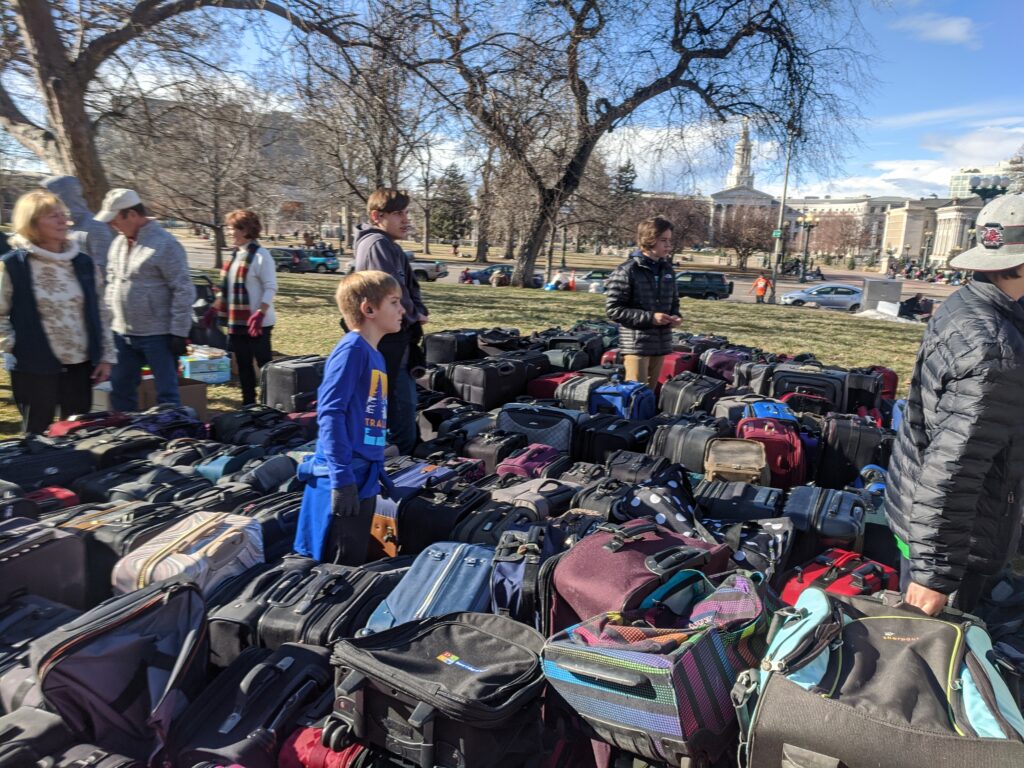 Christmas is going to be a little different this year, but that doesn't have to be all bad. In this year of virus-imposed change, make a change for the better.
For the forth consecutive year, Stigma is collecting rolling suitcases and backpacks to distribute on Christmas Day to our homeless neighbors. The health and economic impacts of COVID have devastated our community, and those living in poverty have been significantly impacted. You can brighten you own holiday season by helping your neighbors survive the winter.
Dust off that rolling suitcase you've got in the basement or attic. You aren't using it right now anyway, and what a shame it is to let is sit idle when it could be the difference between life and death for someone living on the streets. A rolling suitcase can hold all of the belongings of someone without a home, and that can allow our neighbors to make it through the Denver winter.
Will you donate rolling suitcases or backpacks to our Christmas in the Park mission?
Maybe you can't part with your luggage, and you know you'll need it eventually. You can still help. The thrift stores like ARC and Goodwill are busting at the seams with rolling suitcases. Pick up a few at pennies on the dollar, and help make this another successful year of giving.
Please send an email to matt@theStigma.org to let us know how many rolling suitcases or backpacks you'd like to drop off, and when, and we will make arrangements with you. We will work around your schedule to make participation easy!
And while you are dropping off rolling suitcases or backpacks, you might as well pick up some Neighborlies (emergency relief food bags) to keep in your car and distribute to homeless people at intersections. We've just made a fresh batch, and we need your help getting them in the hands and mouths that need them.
And if you missed the announcement about our Fooding Cabinets, please read all about it here: Fooding Cabinets – This Idea is Contagious.
Next week is Thanksgiving, and it is going to be different this year. Staying home and staying away from people makes us feel so helpless in such a time of great need. We can tell you from personal experience, getting involved to help our neighbors will lift your spirits and fill your heart with hope. We have some great projects that require just a little effort and little or no expense for you to warm you heart, and help your neighbors.
Please get involved. You'll be so thankful when you do!