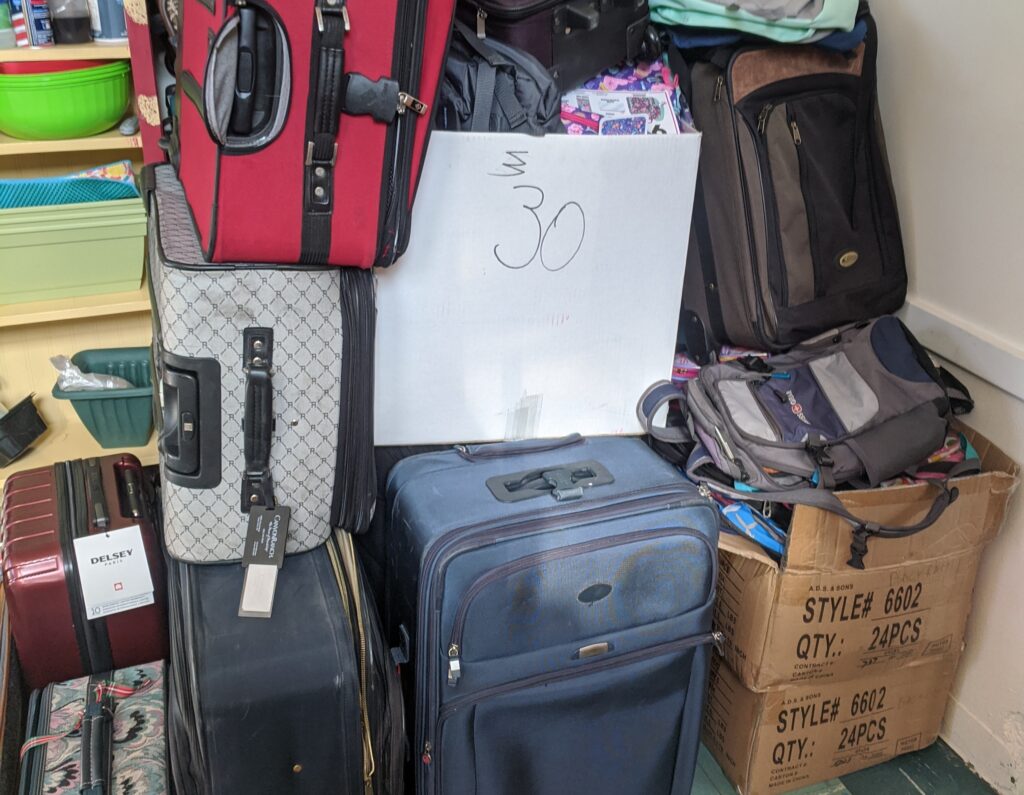 Thank you to all of our stigma fighters who have donated rolling suitcases for our Christmas in the Park event. We are making progress, but we still have a long way to go to reach our goal of 1,000 rolling suitcases and backpacks for our homeless neighbors.
On Christmas Day, the rolling suitcases and backpacks we collect will be distributed to our homeless neighbors downtown in and around Civic Center Park. Rolling suitcases are vital because they hold a lot and they are mobile. When you have to keep every single one of your possessions with you at all times, a sturdy suitcase on wheels can literally be the difference between life and death.
If you don't have rolling suitcases to spare at home, please check the thrift stores and discount retailers for inexpensive rolling suitcases you can contribute.
Please bring your donations to us near the intersection of South University and Alameda. Please send me an email at matt@theStigma.org for dropoff instructions.
If you would prefer to make a financial donation, you can do that here.
Thanks for helping us serve our homeless neighbors this winter. Your donations make a difference in the lives of the people who need us the most.