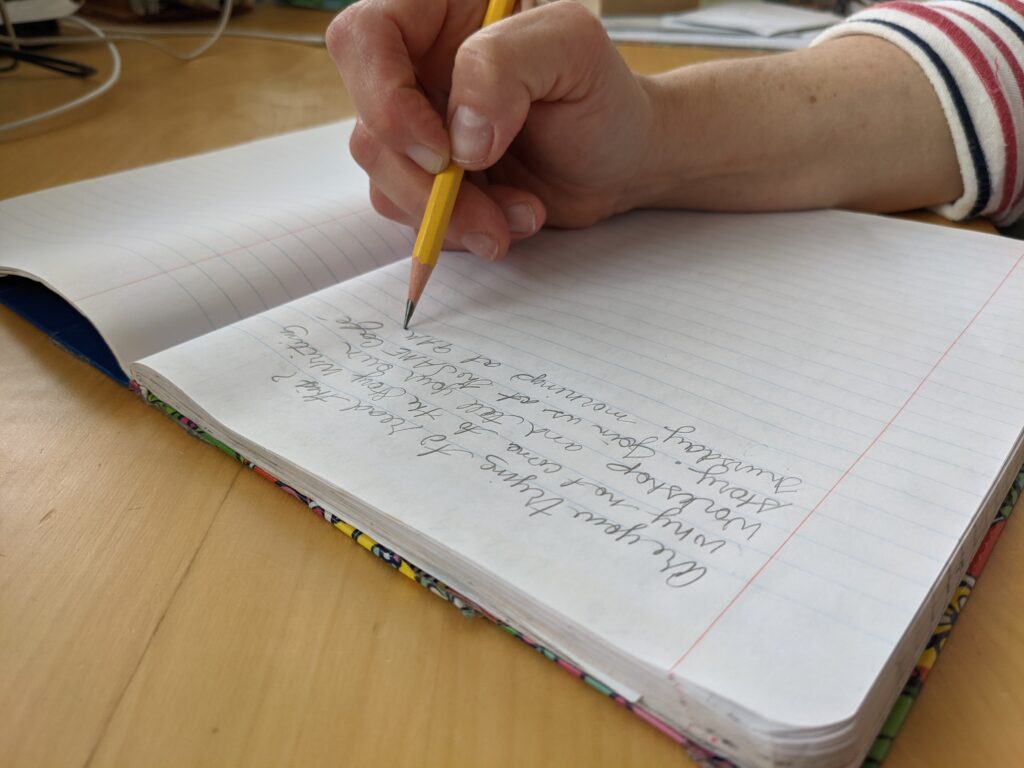 Do you have a story that's clawing, scraping and crying to get out? How about this question: Are you ready for the freedom and enlightenment that only authenticity and connection can provide?
Those are thought provoking inquiries. They are the kind of questions that we disregard at our own peril. Why not explore the true answers, and understand what your story means?
Every Thursday morning at 9am, we host The Story Writing Workshop at SAME Cafe at 2023 East Colfax for 90 impactful minutes. We write, and we share, and every single writer leaves feeling better than when we walk in the cafe doors. It's a powerful process, this writing and sharing we do. If you are ready, we are ready for you.
To ask questions or reserve you spot, please contact Matt. Beverages and writing supplies are provided, and there is no fee to participate. We'd love to write with you!