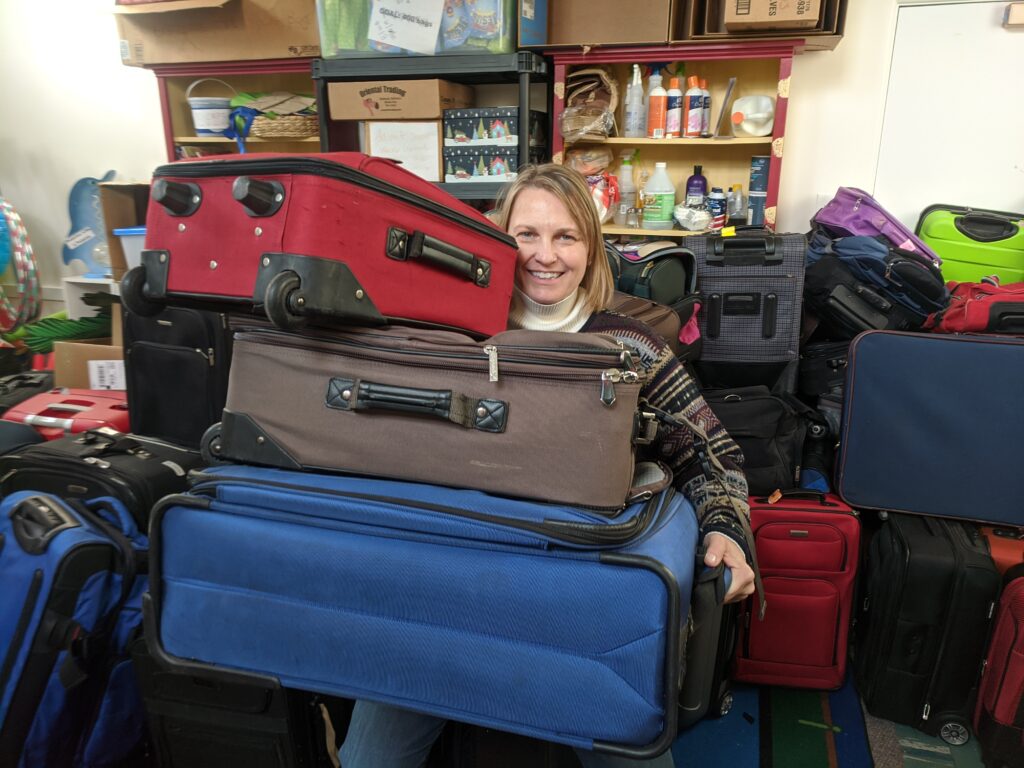 After a pandemic-driven modified year of collection and distribution in 2020, we are back to normal in 2021. We will be sharing Christmas cheer by giving our homeless neighbors rolling suitcases and backpacks in downtown Denver on December 25th.
We need your help.
Do you have an old rolling suitcase or two you are willing to donate? Can you check your local Goodwill or ARC location for rolling suitcases? Maybe you can ask friends and neighbors if they have rolling suitcases they aren't using. You might be surprised by how many rolling suitcases are collecting dust in attics and basements all across Denver. And who are they serving?
Now, they can be of great, life-saving service to our homeless friends and neighbors.
Think about it for a minute. If you were living on the streets, moving through the cold winter from shelter to shelter, would anything be more important than a rolling suitcase to protect and transport your belongings?
If you can help, please send us an email, and we'll let you know where you can drop off rolling suitcases on the southeast side of Denver near University and Alameda.
Homelessness impacts us all. We can argue about tents and parks, or we can be part of the solution that will surely save lives this winter. No matter what you think the long-term plan for Denver should be, you can help your neighbors survive right now.
Thank you for your continued support of our efforts to crush the stigma.