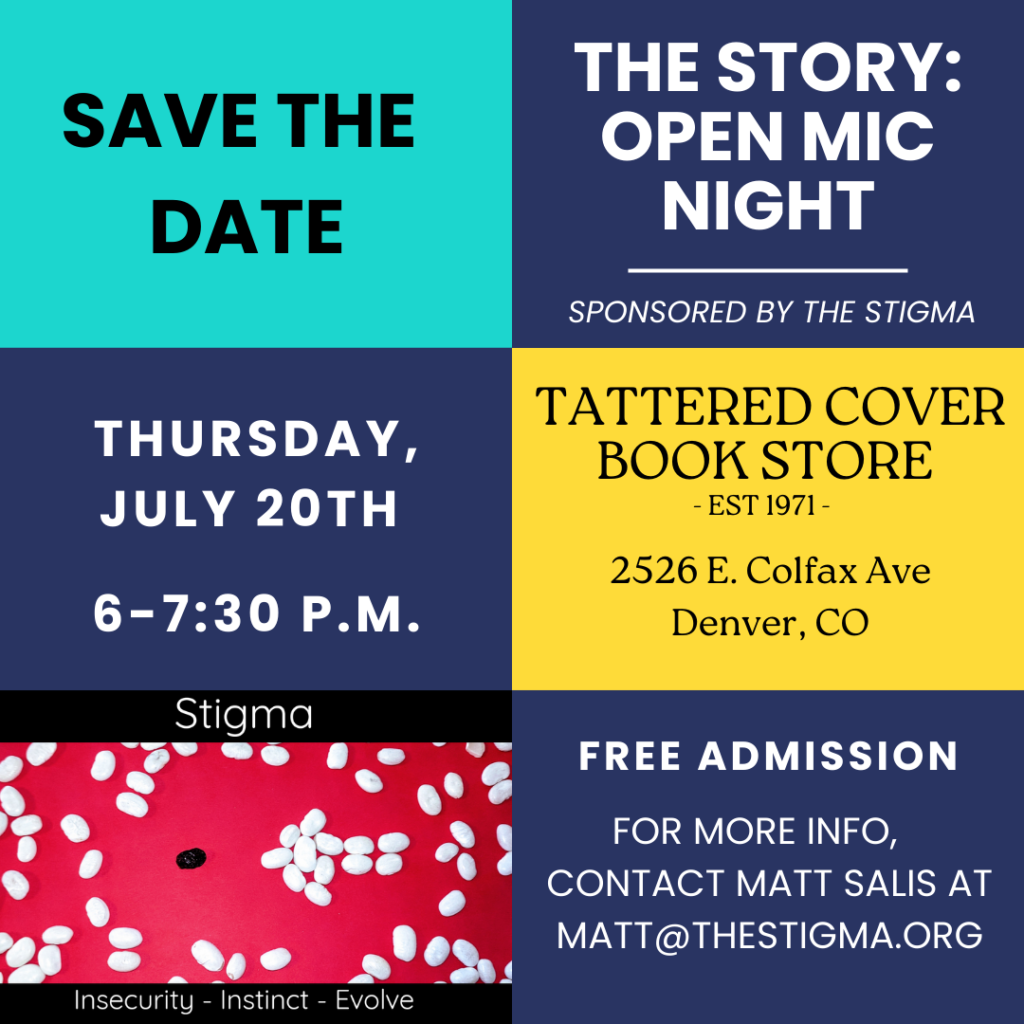 At our last The Story Open Mic Night back in April, the last two performers were a stand-up comedian in her 80s, and a teenage singer. The comedian was really funny, and she shared that she had never found her joke-telling voice before that night. She got a roaring round of applause at the end of her set, but the most heart-warming congratulations she received was in the form of a hug from the woman in her teens who bravely sang to an audience much older than her. They embraced, and the gap between them melted away.
An outside observer might have noticed the differences – the gender, age, race and socio-economic variety among the performers and the audience. But anyone in that room saw one human spirit bursting with appreciation and empathy for the tallents, the courage, the preparation and the raw human stories on display that night.
And I have good news for you. We are doing it again.
The Story Open Mic at The Tattered Cover Bookstore, Thursday, July 20th from 6pm to 7:30pm
Please join us in the author's book signing room at The Tattered Cover Bookstore at 2526 East Colfax in Denver. All are welcome! There is no charge, and performers and audience members are all invited.
Do you have something you need to share? Are you interested in hearing stories, poems, songs and maybe jokes from authentic people with big hearts and emerging tallents? Come one, come all. Thursday night, The Tattered Cover will be the place to be.