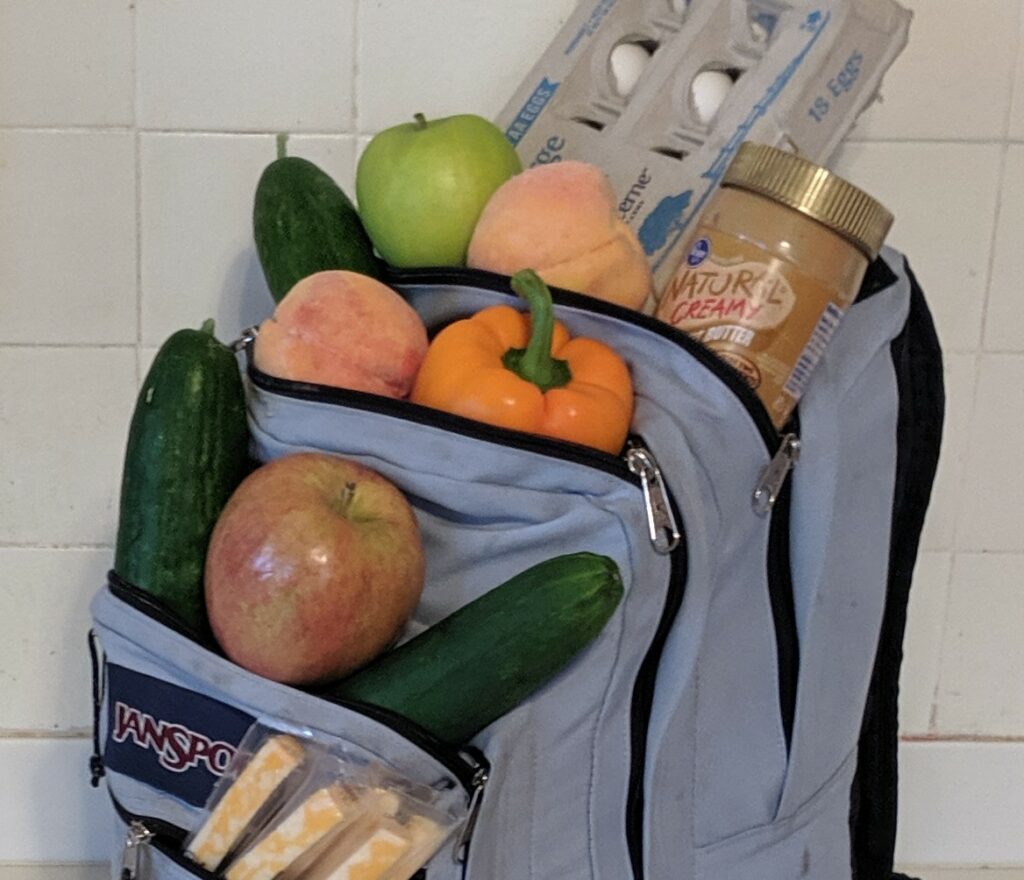 School has started, routines are reestablished, teaching and learning are happening and kids are battling hunger to get from Friday to Monday. Three of these four things are optimal. But hunger in a country with such excess food is appalling. Let's not stand for it!

Thank you to the many donors to our Backpacks that Nourish program we launched last week. Your generosity got us to about 30% of our initial fundraising goal, and we have put operations into motion. We have identified four elementary schools in Southeast Denver with homeless and free & reduced lunch program populations who will benefit from your generosity.

But 30% leaves a long way to go. We will run out of funding just as winter hits and the kiddos need our help the most. Please consider helping us send backpacks full of food home with Denver Public School students in need every friday to help them get through the weekend and back to school where they receive two nutritious meals per day.

We aren't eradicating hunger, but we are making an important impact. Likewise, we aren't asking you to single handedly solve the problem with your donation. No contribution is too small because it all adds up.

Several of you made ongoing monthly donations of $10 or $25, and those gifts are ideal. They do not have much of an impact on your budget, but they make a lasting impact on our mission well into the future. If you have not yet donated, please consider a small but consistent recurring contribution to Stigma and the Backpacks that Nourish.

Sheri and I miss our regular interactions with you, but we are thrilled to be again working together to do our part in this vibrant and growing Denver community. Help us help the kiddos who need us. We are all in this together, so let's show some love to the ones who do not have enough.
Matt and Sheri Salis & the Denver Public Schools Backpacks that Nourish Team