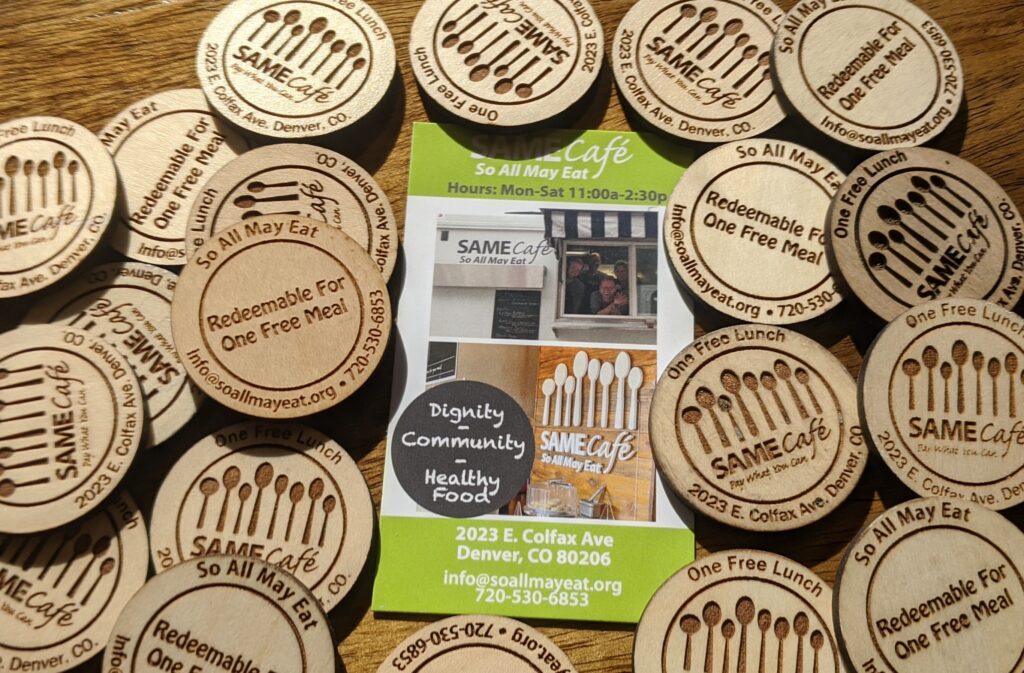 "But these stories don't mean anything when you've got no one to tell them to. It's true, I was made for you." -Brandi Carlile
We were overwhelmed by so many of you who expressed interest in The Story Writing Workshops we are hosting at SAME Cafe on Thursday mornings. Even with all the interest we have received, there is still room for people to reserve a spot and come write with us. Here are the details:
Thursdays 9am to 10:30am
SAME Cafe, 2023 East Colfax Avenue
Coffee, Tea and Writing Supplies Provided
Cost: FREE!
Please RSVP to [email protected]
We start the workshop with a discussion about a  storytelling topic like scene setting or character development. Then we read an example that demonstrates the type of storytelling we discussed. The writers are given a prompt and 30 to 45 minutes to write. Punctuation or finding the perfect word are not the point of the workshop. We encourage our writers to be descriptive, emotion evoking, vulnerable and vibrant as we tell our stories. After the free-write, we read our stories to each other (optional) and receive relentlessly positive feedback on our writing.
No writing experience is needed, and beginners are most welcome. Please remember to bring your mask, and we can accommodate up to 10 writers socially distanced per Colorado/Denver COVID spread prevention rules. So we hope you reserve your spot today!
Do you have a story that's begging to get out?
Free Meals
The Story Writing Workshop isn't the only way we at Stigma are working with SAME Cafe. You've read about our Neighborlies (emergency relief food bags). Many of you have helped us distribute them to our homeless neighbors (please let us know if you are ready for more). Our friends at SAME Cafe have offered to put a Free Meal Token in every one of our Neighborlies for just a $3 donation each. So, for any new donation to Stigma received THIS WEEK, we will use the money to buy meal tokens from SAME Cafe for $3 each.
SAME Cafe serves absolute five-star top quality fresh and nutritious meals. They list their cost of each meal served at $12 including food, labor and overhead, but we are convinced the outstanding culinary creations are really worth much more. This isn't a soup kitchen serving left-overs. For a donation of just $3, you'll be giving a hungry, homeless neighbor the finest meal they could find anywhere in Denver.
A donation of $30 means we'll include SAME Cafe Free Meal Tokens in 10 Neighborlies. Donate $300, and you'll be spreading this delicious love to 100 people. That's a ton of impact!
If you have questions about our partnership with SAME Cafe – either The Story Writing Workshop, or Free Meal Tokens – please email Matt. Don't forget to reserve your spot in advance for The Story Writing Workshop, and make a donation for SAME Cafe Free Meal Tokens today!