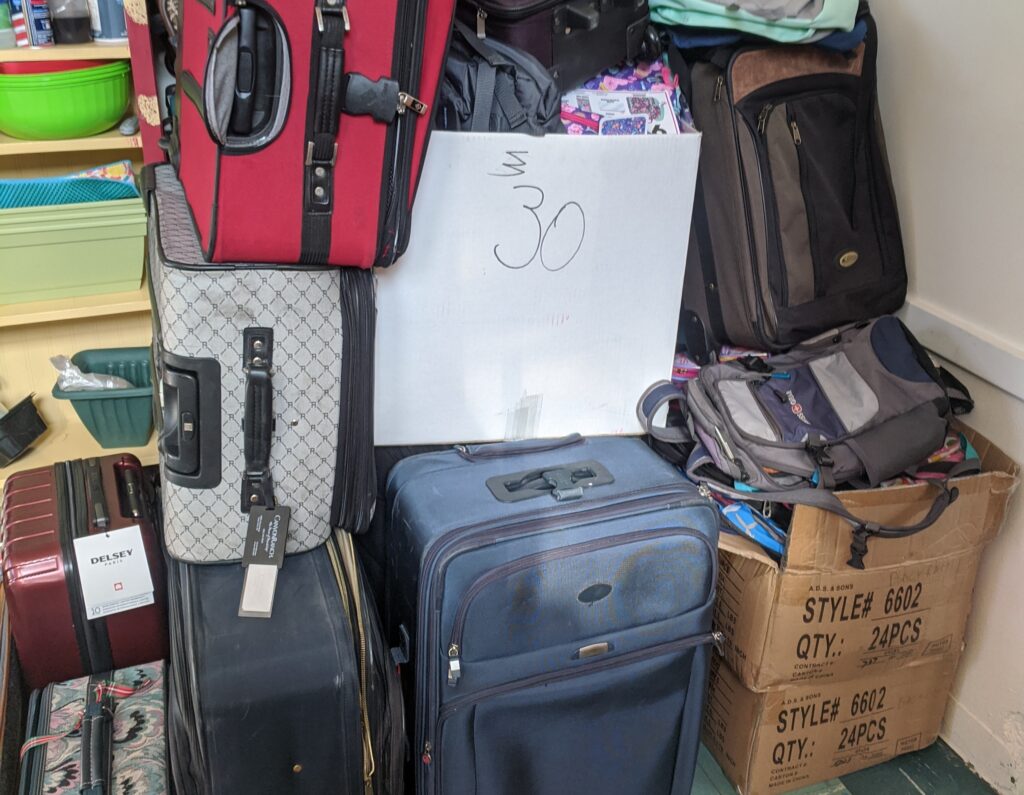 In less than three weeks, we will be giving the rolling suitcases we've collected to our homeless neighbors on Christmas Day. Our Christmas in the Park event takes place in Civic Center Park, and we are in the stretch run to be ready.
What's this all about? Why rolling suitcases for the people least able to take a vacation? Watch this short video to understand our mission:
If you have rolling suitcases you can donate, we have two convenient dropoff locations: one in Denver near Alameda and University, and another near the Denver Tech Center in the south suburbs. Please send Matt an email, with your preference, and you'll receive the address of the drop point.
If you don't have a rolling suitcase to donate, but you still want to participate, consider shopping for rolling suitcases at the thrift stores near you. Or, please make a fully tax deductible donation to us here at Stigma.
Thanks for your ongoing support of our efforts to crush the stigmas of addiction, hunger and homelessness. Together, we can make this the best Christmas in the Park event ever!