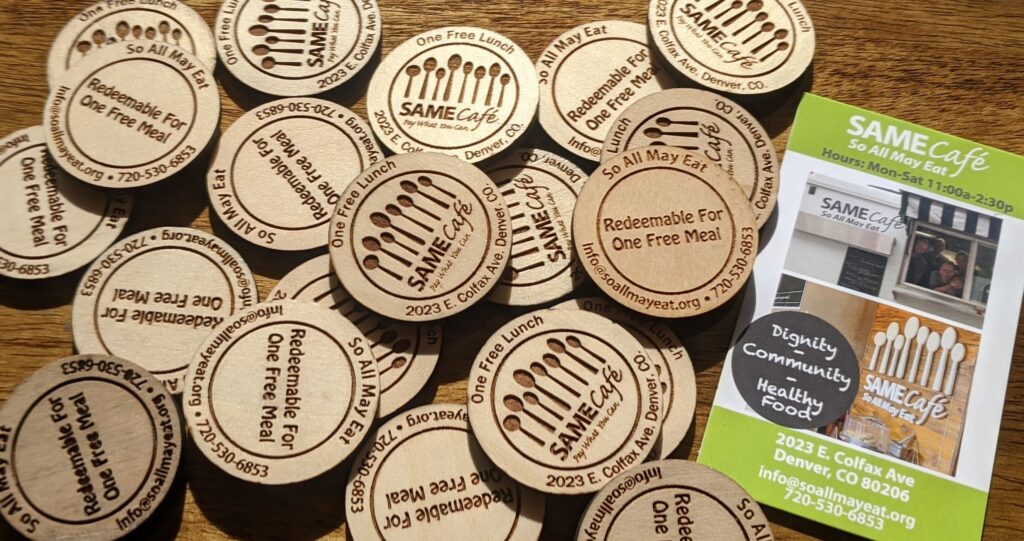 Our friends at SAME Cafe have generously offered an incentive to all participants at our Open Mic night this Thursday, February 24th from 6pm to 8pm. Anyone who takes to the stage and shares your truth will receive two free meal tokens – one for you and one for a guest. If you've never eaten the culinary creations at SAME Cafe, now is your chance. Be heard by a warm and loving audience, and enjoy some of the finest cuisine Denver has to offer.
We don't just need performers. We need you in the audience, too. Come support this night of expression, healing and community at SAME Cafe at 2023 East Colfax, Denver 80206. Here are all the details.
Let's tell our stories.