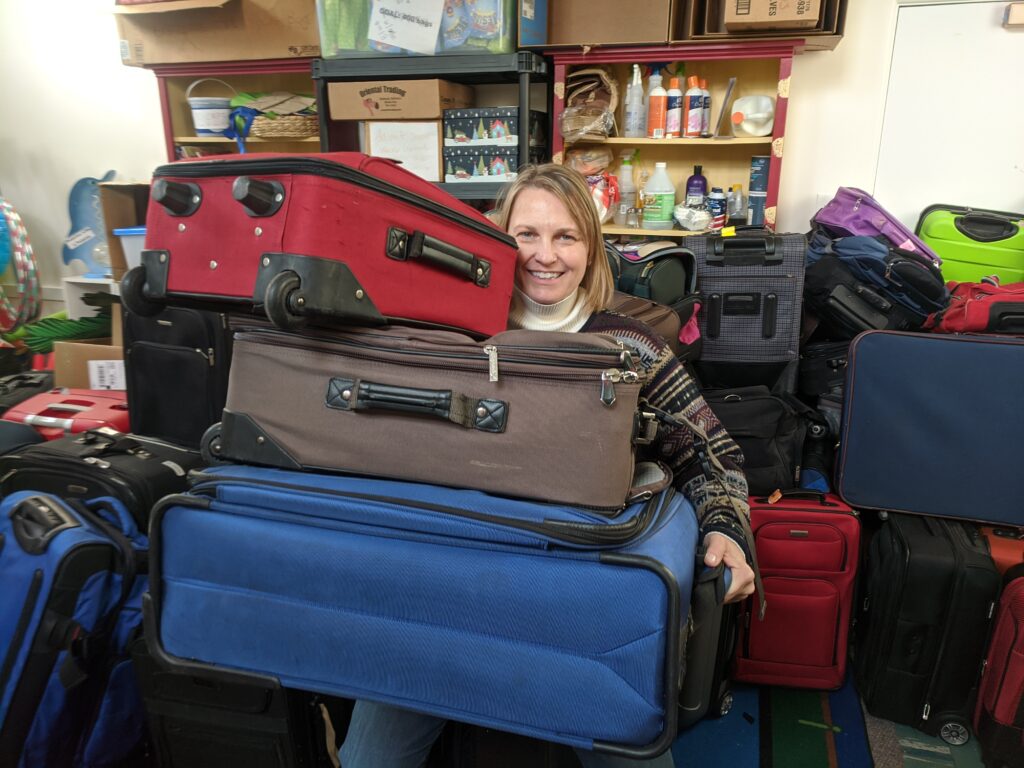 Can you imagine what it would be like to have to take all of your possessions with you everywhere you go? For our homeless neighbors, that challenge is a reality.
That's why we are honored to again be participating in Christmas in the Park – an event held on Christmas Day in downtown Denver in support and service of our homeless residents. Again this year, our role in this holiday event is to collect and distribute rolling suitcases to help our homeless neighbors navigate their lives on the streets.
We need your help in either of two ways.
First, do you have a rolling suitcase or two you can donate? Maybe you and your kids can make a service project of it, and canvas your neighbors on your block asking for rolling suitcases. Or can you check the thrift stores in your neighborhood for deals on rolling suitcases? Maybe you can make an announcement at your church or gym or book club, and coordinate a collection of rolling suitcases in your community. When you have your rolling suitcases collected, please send me an email ([email protected]), and we'll give you the drop-off address in Southeast Denver.
Second, can you donate to our rolling suitcase drive? We will spend a lot of time, over the next six weeks, procuring rolling suitcases at reasonable prices. Your monetary donations will go a long way!
If this year is like past Christmas in the Park events, we anticipate serving over 1,000 homeless neighbors on Christmas Day. We need all the support we can get to meet this incredible need. Won't you please help?
Colorado Gives Day
For the first time now in 2022, you can donate to us here at Stigma as part of your Colorado Gives Day giving. Here is a link to our profile on the Colorado Gives site. Either through Colorado Gives, or through our Stigma website, all donations to our 501(c)(3) organization are fully tax deductible. Thank you!