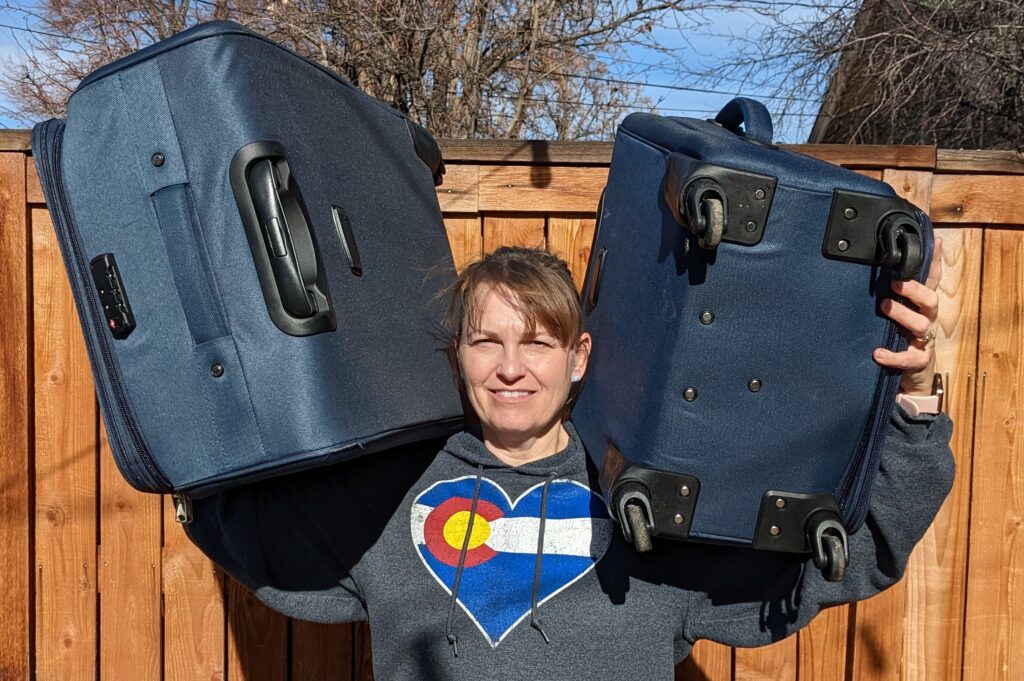 Here in Denver, today is widely recognized as "Colorado Gives Day." It is the end of the tax year, and we are thankful for the efforts of an organization named, "Colorado Gives," for helping remind our neighbors about all of the worthy nonprofit organizations we have in this state. Not only do they remind, but they consolidate. They make it easy to go to their website, and donate to thousands of nonprofits. We are proud to be one of them.
They call today, "Colorado Gives Day." Here at Stigma, we call it, "Rolling Suitcases Day." We are (kind of desperately) hopeful that this is the day we raise enough money to purchase the rest of the rolling suitcases we need to meet the demand at Christmas in the Park on December 25th.
On Christmas Day, we will gather in Civic Center Park, along with hundreds of other volunteers and charitable organizations, and give our homeless neighbors a memorable, and life-saving (no exaggeration) Christmas. If past years are an indication, we expect to serve over 1,000 people experiencing homelessness. The rolling suitcases we give them are the only way they can protect their possessions when living on the streets and moving from shelter to shelter. You and I use rolling suitcases for vacation. Our recipients on Christmas morning use rolling suitcases to stay alive.
Won't you please consider making a donation to help us meet the incredible need?
It doesn't matter your opinion on the tent cities. It doesn't matter how you think we should solve the growing homeless situation. Today is not about strategy and politics. Today is about helping humans live through another winter.
You can donate to Stigma using the safe and secure consolidated donation website of Colorado Gives by clicking here, or you can donate directly to us using the button below. Either way, the money goes directly to buying rolling suitcases that will be given to our homeless neighbors in just 19 days. Thank you for your support!