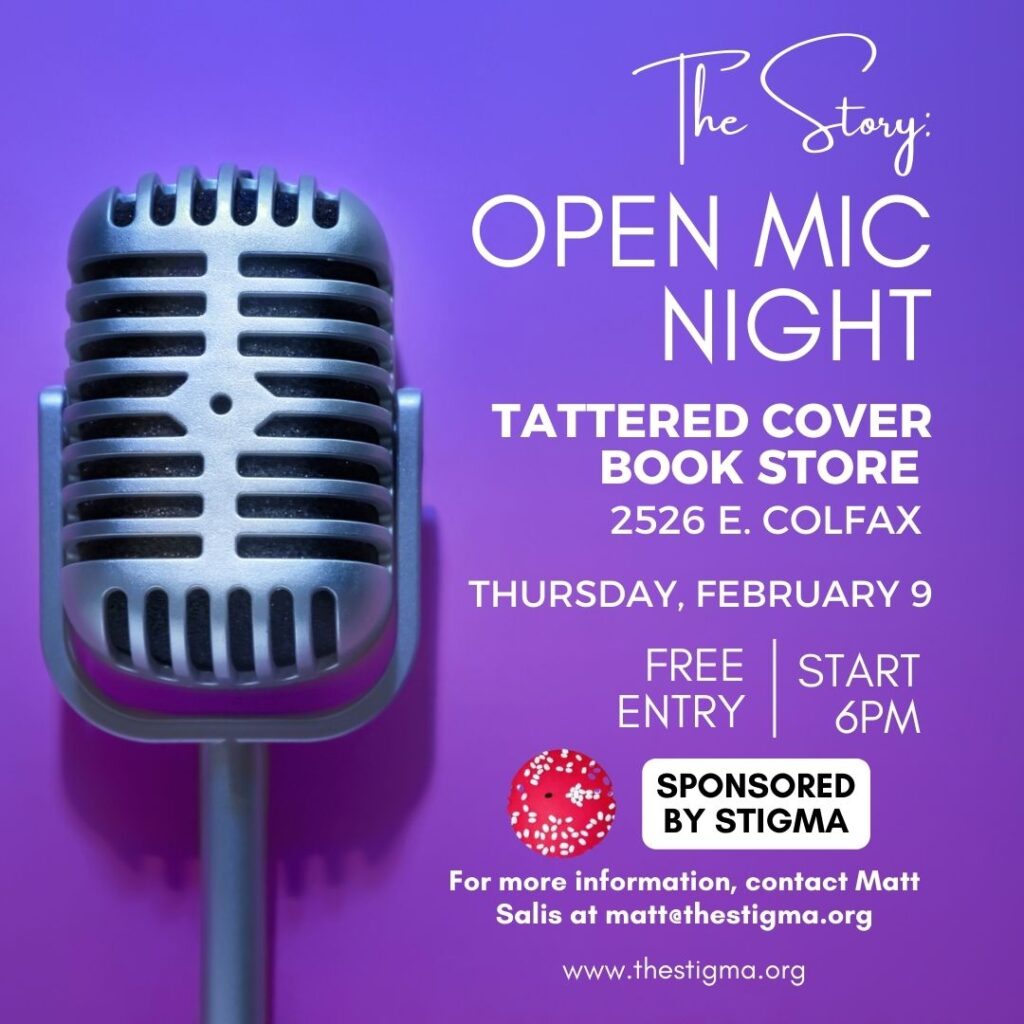 I recently watched a news story about an 84-years-running Harvard study about happiness. I was not surprised to learn that money, power, fame, material stuff, and social status are not indicators of happiness (in fact there is evidence that the opposite is true). What is the one thing that happy people have in common?
Connection to other humans.
While the statistics from the study are interesting, and support what many of us already know, they are not nearly as interesting as the stories. Stories explain the context and the relevance. Stories have room for subtle details, emotions and reactions. Stories are what connect us.
This Thursday, we will be telling and listening to stories, and you are invited to join us (free event)!
The Story Spoken Word Event
Thursday, February 9th, 6pm, Tattered Cover Bookstore (2526 East Colfax, Denver 80206)
We know you have a story to tell. Sharing your words serves two crucial purposes: It gives you a chance to share things you've been holding back to your own emotional and mental-health detriment, and it gives others permission to share their stories. Vulnerability is both healing and contagious. Come catch connection with us.
Isolation is unhealthy. Connection is the cure.
Revive an old relationship. Invite a friend to join you at The Story Spoken Word Event. Meet new people who are open to sharing because they value the connection only story telling can create.
The event is free, and we need listeners just as much as we need speakers. If you are not ready to share, please come and listen to the stories of real people living real lives of courage, trauma, struggle and triumph.
20 for 20
Would you like to help sponsor this event? We are about half way to our goal of 20 of our supporters donating $20 each. It is a community building event, supported by community. Can you help with a small sponsorship? Click here to donate.
We anticipate an adult audience, and we don't intend to censor language. Consider yourself warned.
We are grateful to The Tattered Cover for hosting the event, and our promotional partners, SAME Cafe and Housed Working & Healthy. And we are grateful to you for your support.